The Digital Reporting Convention #drc20 is a unique event with a clear focus on digital reporting. Along with reporting specialists from international top companies you will dedicate a full day in Vienna* to discussing a variety of topics around the future of corporate reporting. It is your chance to learn from industry leaders and gain new skills and experience needed for the digital future.
* In case of continuing COVID-19 circumstances, the DRC will be held digitally.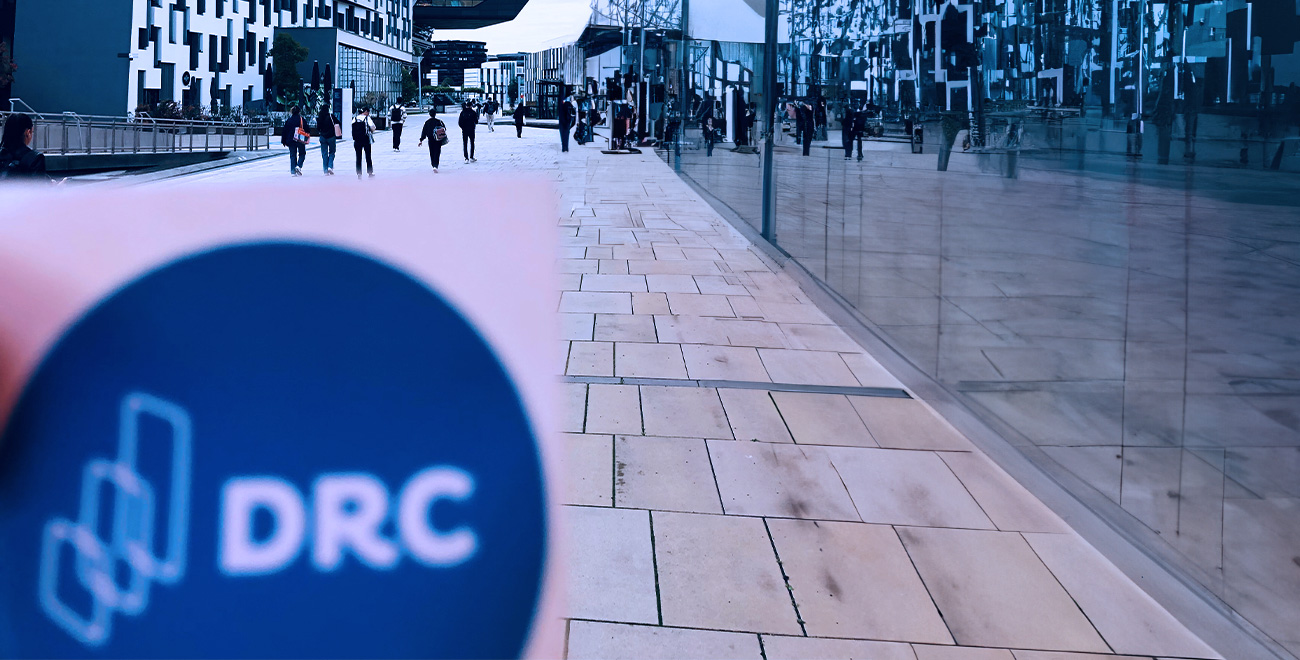 what's in it for you?
There will be a particular focus on case studies and the mutual exchange of experience – all in a pleasant workshop-like atmosphere. Participants will gain an impression of (new) possibilities for digital reporting and impulses for the further development of future reports.
topics.
fit for XBRL
XBRL is coming. All stock-listed European companies will be required to include XBRL tags in their 2020 annual reports. In this session we prepare you for the XBRL tagging of your financial statements. We clarify last questions about the taxonomy, address the auditing and give important tips. You also learn how to provide the full XHTML report including all relevant XBRL tags.
case study: adidas
adidas is striving for a new and innovative approach with its online report. In addition to a new visual design concept and many interactive features, one key element of the report is the active communication of specific reporting content via social media channels (push reporting). In this session adidas shares its first-hand experience.
digital
content creation
Today's reports are mostly used on screen. Online reports therefore should focus on the specific needs of the digital audience. That means: companies need to rethink how they structure, concept, design and write content for the web. In this workshop we show how this can work and what reporting experts can learn from the leaders in digital content creation.
interactive PDFs
Most companies ignore the fact that the PDF is a digital format – rather than a printed one. There are many ways to optimise the content presentation in PDFs for on-screen use. But no matter how much you optimise your interactive PDF in terms of presentation, multimedia, accessibility and usability there are clear limitations. Learn more in our best practice session.
mobile reporting
Experts say the mobile internet use will reach 28% in 2020. Today almost every digital report is mobile-optimised (Responsive Design). But companies often only fulfill the "minimum standards". How to optimise e.g. infographics and interactive solutions for mobile devices? In the case study we present best practice examples.
interactive infographics
Infographics can transport complex information in a much faster and more understandable way. Which information is suitable to be prepared as infographic? How does the creative process work? And when does the use of interactivity make sense? These and other related questions will be discussed in the workshop.
push reporting
It's somehow a paradox: companies spend hundreds – or actually thousands – of hours creating their corporate reports. But as soon as the report is published, they somehow forget about it. Companies spend – in comparison – very little time communicating the report. Push Reporting refers to concepts for active digital communication of corporate reports.
fishbowl: does design matter?
Major stakeholders such as analysts and institutional investors often say they are only interested in facts and figures – that the aesthetics of an annual report have no impact on their measurement and their decisions. Is that really so? Let's fishbowl!
use of digital reports
Statistics are a big advantage of online reports: by means of statistics, companies can track exactly how often their digital report was visited, how many pages were visited as well as which chapters and which pages were visited. A study of the Vienna University of Economics and Business Administration shows how online reports are used in detail.
automation and AI
Automation and Artificial Intelligence are playing an increasing role in digital reporting. How can AI support XBRL tagging? How can digital processes in reporting be optimised? And what about the future of digital reporting? Learn more in this session.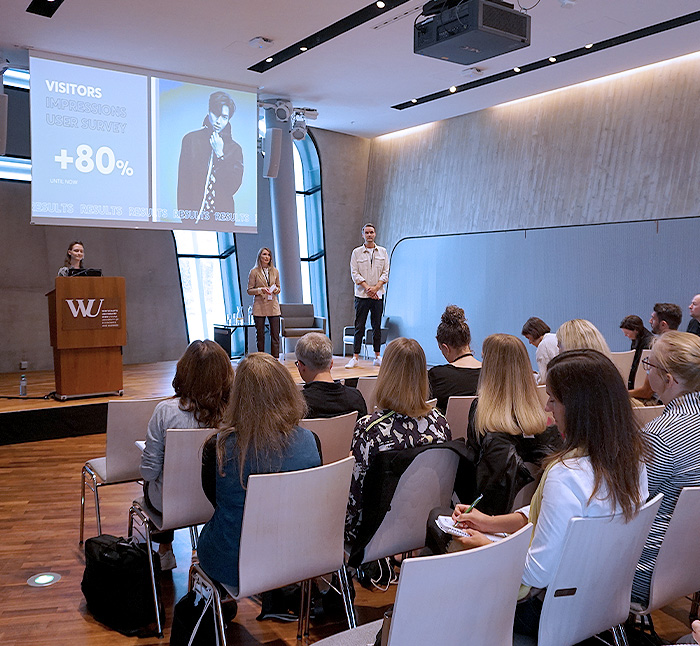 what last year's participants say.
Around forty reporting experts from 25 international companies met on August 31, 2018 for the Round Table "Digital Reporting" in Vienna. The participants agreed that report information will be used even more digitally in the future. Where exactly the journey was headed was a question that all participants were keen to discuss.
adidas
The DRC is one of the most inspiring reporting events I have attended so far. One of my favorites was to learn how a smart online design concept can help elevate your report without compromising on quality, trustworthiness and professionalism of the content.

Isabel Strauß
Eni
Taking part in the DRC has enabled us to significantly improve our new digital reporting systems and in doing so gain both national and international recognition. The best practices outlined here have led to us rethinking the visual aspects and the UIX of our products and coming up with a promotional plan for much more effective digital reporting systems.

Paolo Pestelli
Daimler
Compared to other reporting events, the DRC stands out with its hands-on flair, clear focus on digital reporting trends and an open and discussion-oriented atmosphere.

Rolf Bassermann
Wacker
For me, the DRC offers the best opportunity to get to know current technical and content trends in digital reporting - and to discuss them openly and critically. In addition, the exchange with colleagues from other companies broadens my horizons.

Joachim Zdzieblo
CCI Muenster
The DRC took place in a pleasant, constructive atmosphere. It encouraged an intensive exchange with companies and enriching panel discussions.

Prof. Gisela Grosse
Deutsche Telekom
The DRC is an all-round successful event hosted by digital enthusiasts for all those who want to go on a digital journey in corporate reporting. After enjoying two days filled with inspiring insights, exchange and networking in beautiful Vienna, we were highly convinced and motivated to take the next step in digital reporting and go for Online First.

Deborah Knabe
Merck
I really enjoyed the DRC offering deep and hands-on insight around digital reporting trends in a casual setting. I rarely joined a similar event where presenters with such passion showed best-practice examples and were really open to sharing their knowledge.

Judith Rahner
Bayer
The DRC is a unique platform for exchanging information with communication professionals on current topics in digital reporting. The event offers the opportunity to share best practices in order to develop target-group oriented and multichannel-grasping formats.

Sami Joost
OMV
OMV invests in the development of a comprehensive sustainability report. I learned from the DRC discussion that we need to unlock the full potential provided by online reporting and a digital communications campaign.

Bernhard Heneis
BASF
The DRC offers a great mix of best practice exchange and insights into future trends. The creative and friendly atmosphere enabled inspiring and lively discussions.

Jennifer Moore-Braun
Among last year's participants
location.
The event will take place on the campus of the Vienna University of Economics and Business Administration. In case the situation around the coronavirus will prevent the event from taking place in Vienna, we will host it digitally.
The WU campus is made up of six building complexes designed by renowned international architects. The objective was to design a full-fledged university campus, complete with green areas, modern teaching equipment, ample infrastructure for faculty and students, and attractive spots to sit down and work or relax, both indoors and outdoors.
more on the WU campus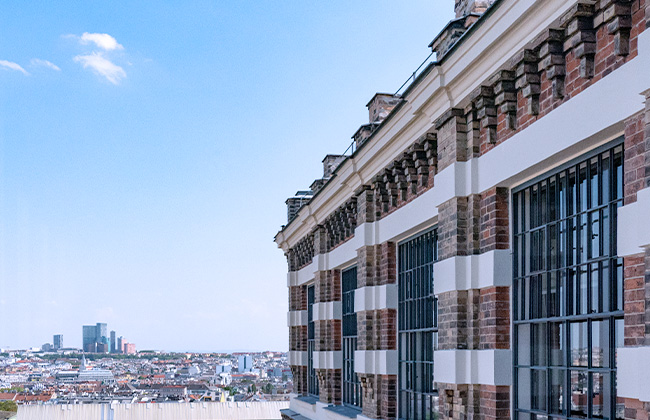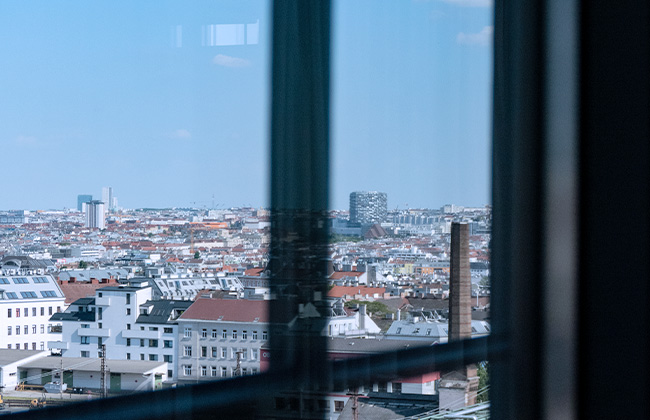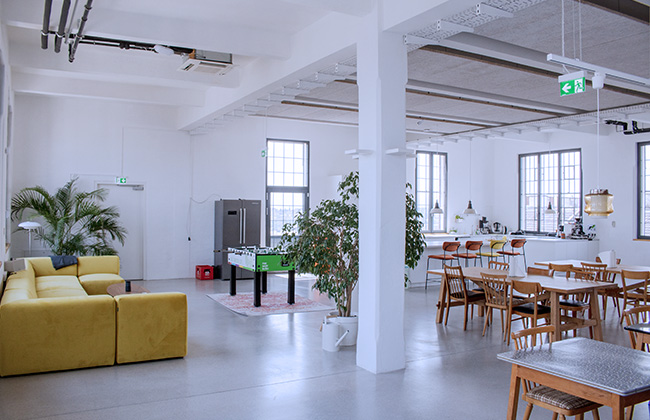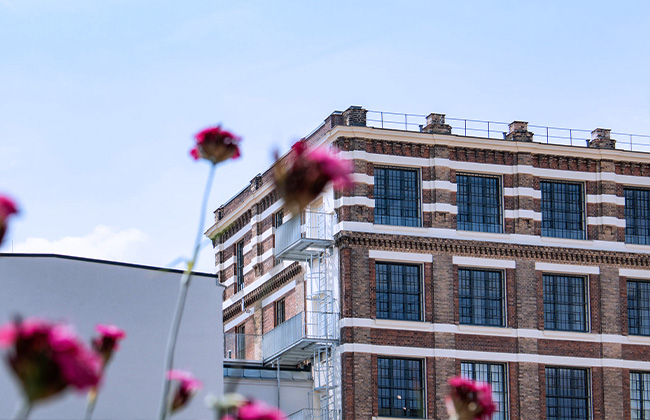 what to do in vienna.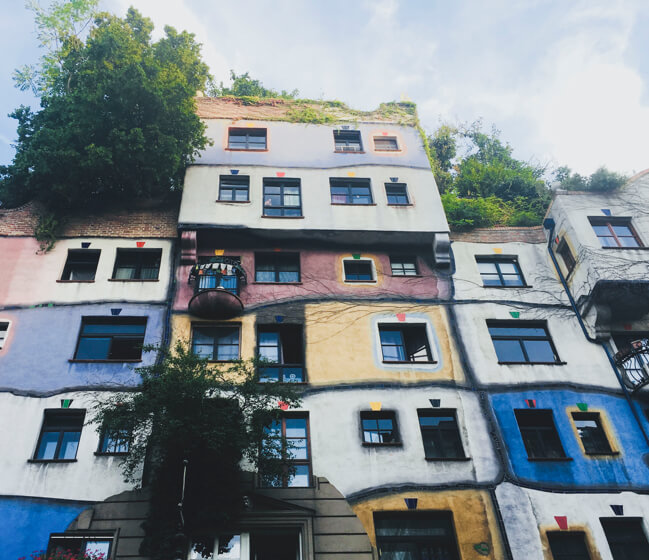 art and culture.
Vienna has more than 100 museums with numerous exhibitions – some of them even offer breakfast packages. Start your day with a "Kunst-Frühstück" at the Leopold, the Belvedere or the Kunsthistorisches Museum. Prefer modern art? Then turn to the MUMOK Vienna after a late brunch at the MQ Halle Café (until 4 pm).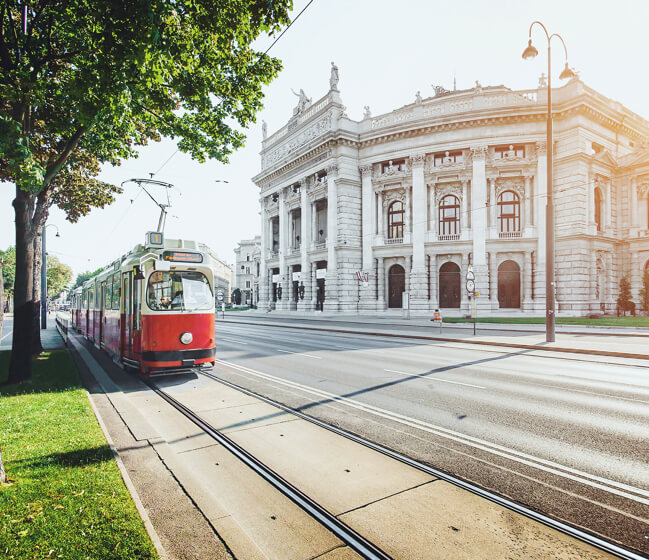 architecture.
The first district of Vienna has a lot to offer, especially in terms of history and architecture. On the Vienna Ringstrasse you can experience some of the most important sights, such as the City Hall, the Parliament or the State Opera – all within walking distance. For even more Viennese charm, get off the beaten path and stroll through the narrow, cobbled streets.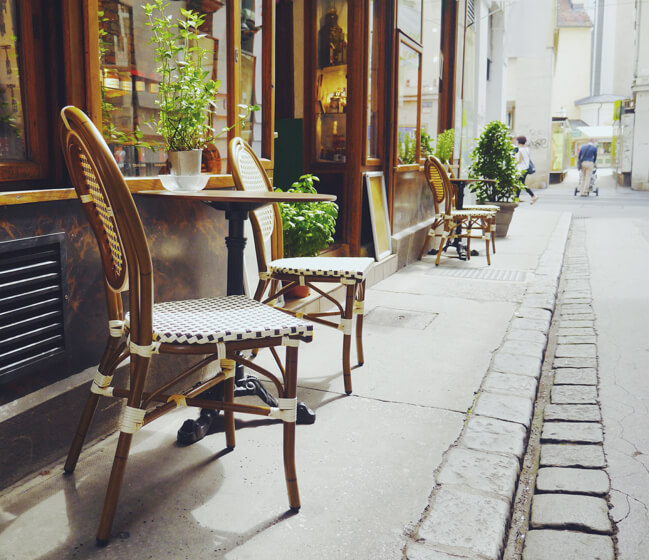 coffee house.
Vienna is known for its coffee house tradition. If you don't want to risk annoyed looks from the waiter, avoid ordering a regular "coffee". There is no such thing here. Instead, choose one of the many varieties such as "Einspänner" or "Kleiner Brauner", e.g. at the Café Hawelka, the Café Central or the Coffee Roasters Alt Wien.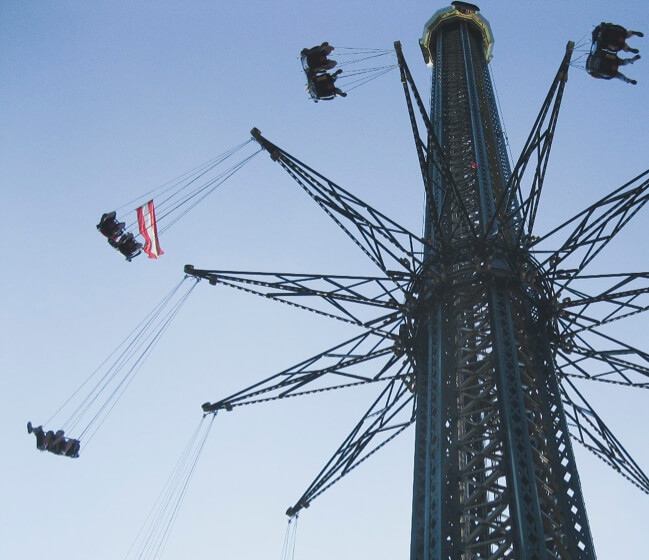 recreation.
Put on comfortable shoes and pack a picnic blanket: more than half of Vienna's metropolitan area is made up of beautiful green spaces. The park surrounding the Schönbrunn palace is easy to reach and provides a great view over Vienna after a steep walk up to the Gloriette. More ideas: A boat trip on the old Danube or a hike through the Vienna Woods.
organisers and partners.
The Digital Reporting Convention is organised by nexxar, the Vienna University of Economics and Business Administration (scientific partner) and the St. Pölten University of Applied Sciences (organisational partner). The event is supported by AMANA and MESSAGE.